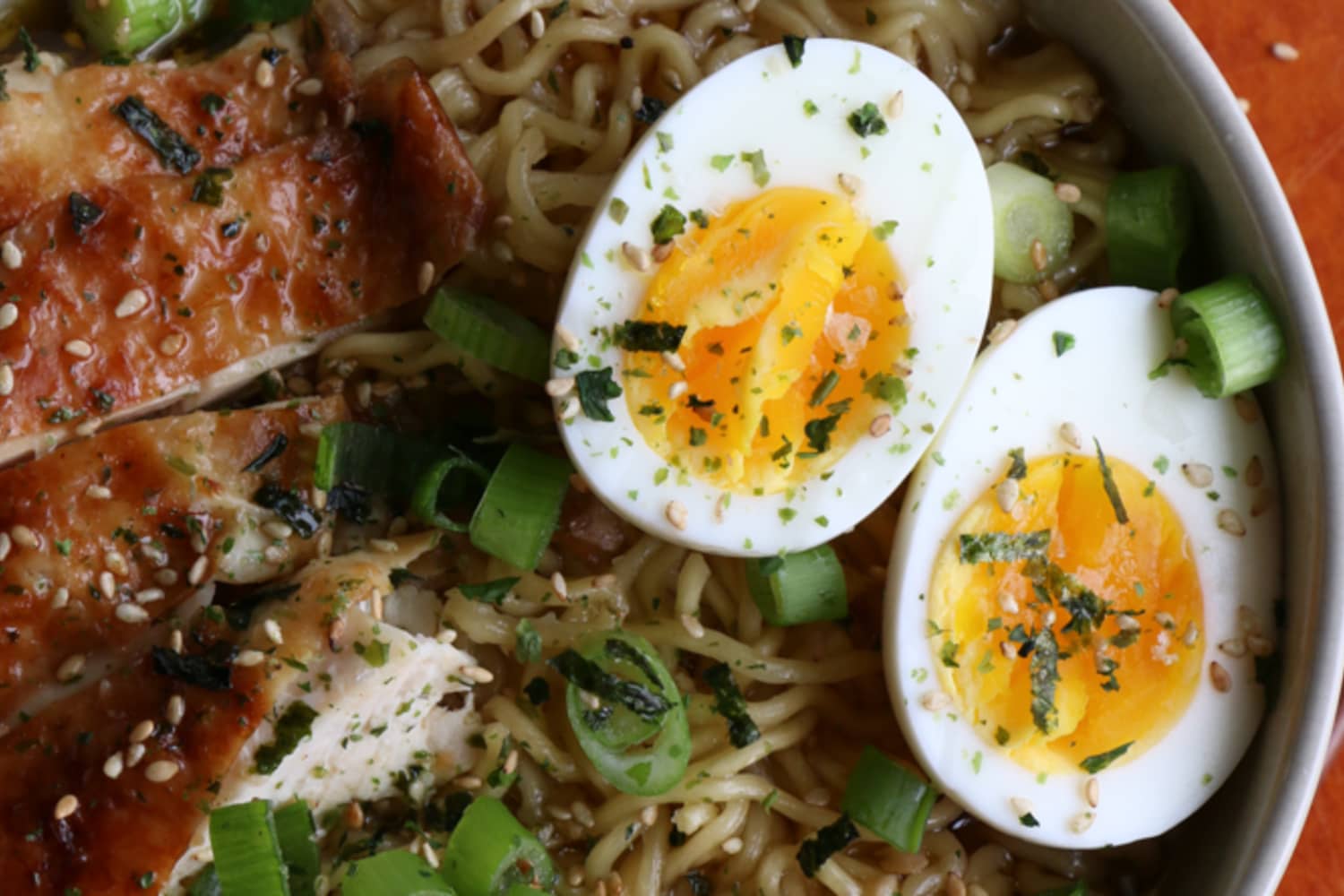 published about 4 hours ago
There's something special about a brand new white t-shirt that just puts a day on the right foot. For years, I've added new white t-shirts to my wardrobe more than any other color, in part because I love the way they make me feel. But it's also because I always stain them while I enjoy my day. That's why I learned not to get too attached to a white t-shirt, predicting its inevitable fate all too well.
With my tragic relationship with white t-shirts in mind, I'm sure you can imagine how my interest was piqued when I heard about a new stain-proof ramen t-shirt being sold by the Japanese brand Ziorich. According to the brand, it was designed so you can sip your ramen noodles without risking damaging your shirt. Sounds too good to be true, right? Well, depending on the brand, absolutely not.
While Japanese cooking tradition calls for ramen lovers to gulp down noodles in order to enjoy the dish to its highest potential, the method usually means you'll create a bit of a mess. (From personal experience, I can't tell you how many times I've tried then hard to be careful while eating ramen, only to come away with at least a drop of broth on my shirt.) But with this new ramen t-shirt, those of you experiencing the same misadventures will only need to a little water and a towel to remove broth stains effortlessly. Now I don't know about you but it sounds excellent volume.
Although the shirt has not been tested with other types of food (I to like to do with pasta!), we still expect it to have the same stain-repellent abilities. In other words, it might be worth a try!
Ready to get your own bragging-worthy shirt to wear ASAP? The Anti-Stain Ramen T-Shirt can be found on the brand's website. In the meantime, if you have a few shirts riddled with tough stains, check out these tips for removing grease stains from clothes, straight from the experience of professional dry cleaners. But if that still doesn't get the job done, the former Met Costume Institute curator swears by this stain remover – and something tells me maybe we should, too.
Check out the shirt in action below.