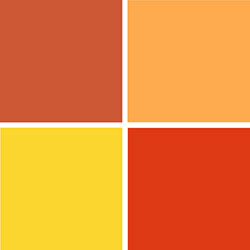 For Fall 2022, Osprey introduced its Ozone series of ultralight luggage featuring "advanced technology and durable construction with just the right organization and styling."
The series includes:
Ozone 4 wheels 85L/30″

Ozone 2-wheel carry-on 40L/21.5″

Ozone 4-wheel carry-on 38L/21.5″

Ozone Laptop Backpack

Ozone hand boarding bag
Features include
The patent-pending High Road LT4 diagonal wrap-around aluminum frame uses the carriage structure to support the frame and front wheels.

The buttonless trolley release handle extends or retracts as needed.

The Monopole Add-A-Bag system securely attaches a bag to a monopole handle with a combination flashing loop and back panel sleeve. Ozone rolling luggage can carry any bag with a flashing loop. Use alone or with any trolley.

Travel Sentry ID baggage identification.

YKK Reverse Coil Coated zipper with a lower profile

Recycled Robic Nylon with 25% Ultra High Molecular Weight Polyethylene Ripstop. Tested to be as durable as Osprey's 1000D fabrics.
"Ozone represents a leap forward in lightweight luggage design; reinventing frame construction and materials, new ultralight proprietary fabrics and integrated grips," said Jim Matthews, Senior Product Line Manager, Osprey.
Photo courtesy of Osprey