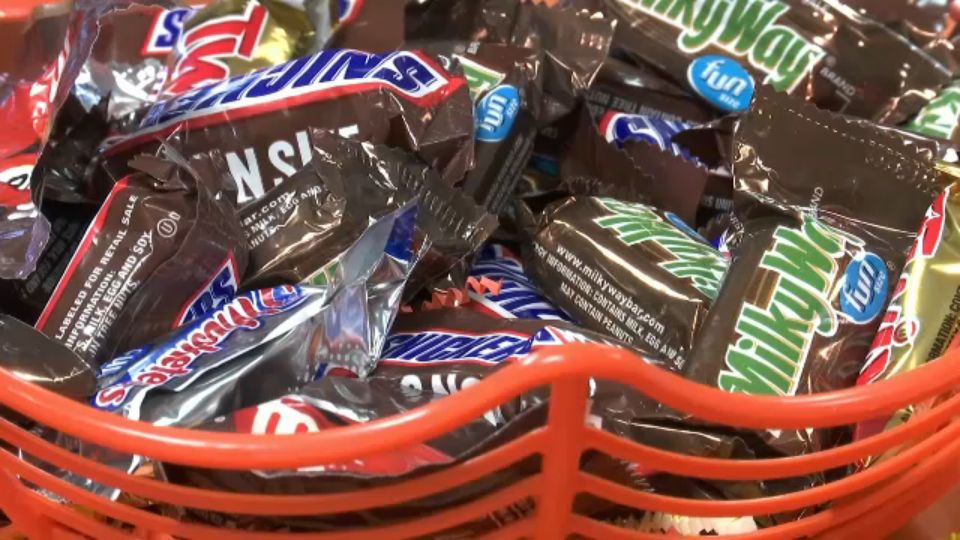 LOUISVILLE, Ky. — Charlene Shipley's daughter is the inspiration behind Roo's Wish, the nonprofit she founded.
"Our daughter's name is Roo. We adopted from foster care. She is autistic and non-verbal," Shipley explained.
Shipley started Roo's Wish as a luggage and gym bag collection project to ensure foster children don't have to use trash bags to collect their belongings.
"What started as duffel bags and luggage turned into remodeled guest rooms, collecting stocking stuffers that we're working on right now, stuffed full of treats," Shipley said.
Volunteers from Shipley and Roo's Wish are collecting excess Halloween candy donations, enough to fill approximately 3,000 Christmas stockings for foster children.
"A lot of kids and establishments don't get candy often, so it's one of their favorite treats and we like to put as much candy as possible in a water bottle to put in their stockings," said said Shipley.
Along with other projects like clothes, shoes and school kit drives, stocking stuffers are another effort to improve the lives of foster children.
"I think a lot of kids, even at 15 or 16 in institutions or even in foster homes, this may be their first seeding. It's an opportunity for us to choose items to put in the hand of a child that hasn't been distributed very well," says Shipley.
You can drop off candy without Halloween-marked wrappers at Learning Express Toys and Gifts in Middletown or Louisville Laser on Hurstbourne Parkway until November 11.
Roo's Wish will begin stuffing stockings on November 12. Donations of Christmas stockings, luggage and blankets are also accepted.
"Being in foster care, you've been through that and being able to give them such a special gift is a great opportunity to show them they care," Shipley says. It's a small gift, but one that could have a huge impact.