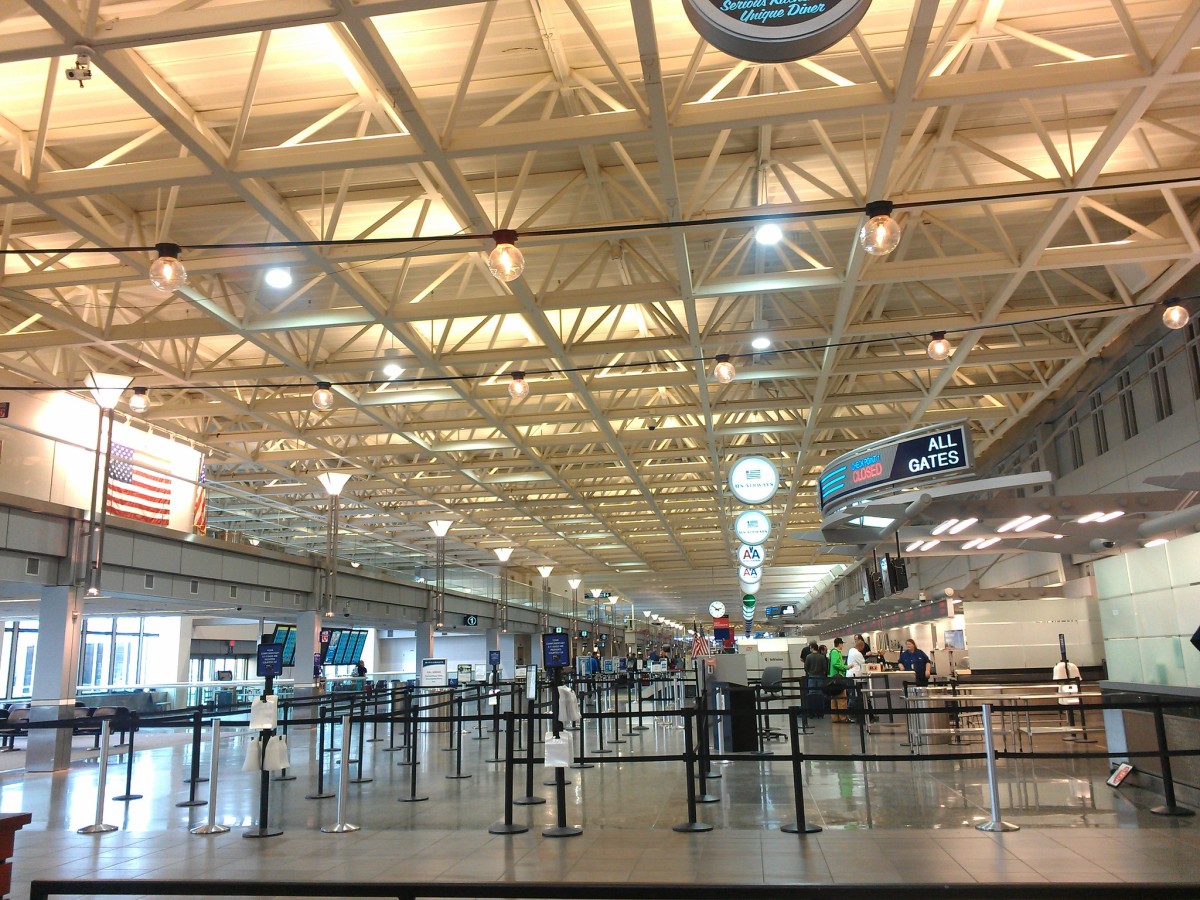 An employee of the Transportation Security Administration in Minneapolis-St. Paul International Airport is accused of taking dozens of photos of women during preflight checks.
Bjorn Broms, 37, of Savage, was indicted on Monday by the Hennepin County District Court for violating the government's data practices law, a misdemeanor.
The charges stem from video Broms took on his phone of a closed circuit video (CCTV) of a boy driving a baggage carousel at MSP airport on May 1 and sent to MPR, the criminal complaint says . MPR posted the video and an article about the incident on May 2.
Examining the unauthorized release of CCTV footage of the boy riding the baggage carousel, investigators found 42 photos of "young women who wore shorts, tight pants, tank tops or had their upper breasts exposed in shirt top "on Broms' personal cell phone, according to the charges. The women were passing through a TSA checkpoint, with the photos taken between March 8, 2020 and March 27, 2021.
Investigators determined the photos were not intended for work because they were taken on Broms' personal cell phone, according to the charges. And because the photos were taken from CCTV footage, they are non-public government data.
Broms has been charged with sharing video of the boy, who climbed a baggage conveyor belt behind the Delta Air Lines counter and made a brief trip before being found unharmed, according to the criminal complaint.
A TSA colleague told investigators she overheard Broms say, "I should sell this to the news. I would make quite a bit of money."
Broms is a TSA supervisory officer who has worked with the TSA since June 2007, TSA spokesperson Jessica Mayle told Bring Me The News. In a statement, the TSA said:
"The TSA is cooperating with the MSP Airport Police Department and the Minneapolis-Saint Paul Metropolitan Airports Commission regarding their investigation. Subject, who has been criminally charged, is on administrative leave. TSA is taking confidentiality. passengers very seriously and will refer to further comments on this matter to law enforcement. "
According to the criminal complaint, video recordings of non-public areas of the airport are not public data as they could potentially contain Security Sensitive Information (SSI). For this reason, it is protected from unauthorized viewing, copying or disclosure without the express consent of Minneapolis-St. Paul Airport Police Department.
The latest Novak Weather forecast