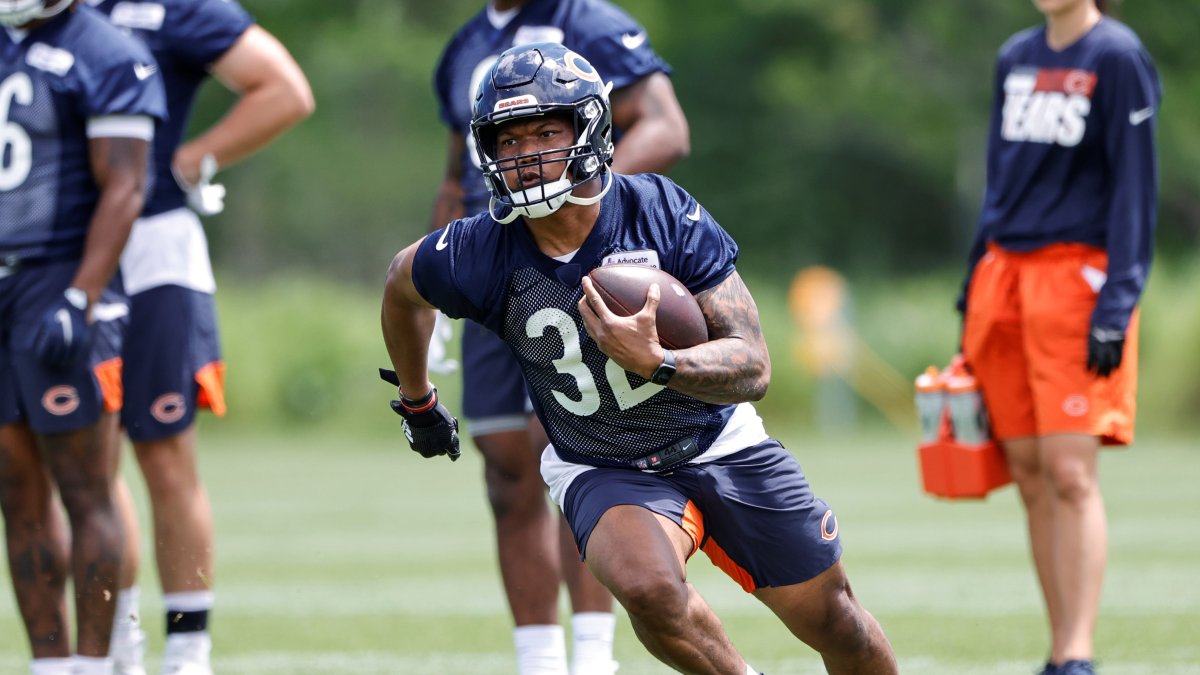 [ad_1]
Bear mike video shows Montgomery begging to run with tampons originally appeared on NBC Sports Chicago
David Montgomery is ready to hit someone, for real. the Bear posted a video recorded on Twitter, and inside is No. 1 running back begging Matt Nagy to let the team put on some protections during OTAs.
"Hey, are we trying to make full towels tomorrow?" Montgomery said in the video.
Of course, Nagy said no, since teams are not allowed to train in pads before training camp. It's also a question a coach probably isn't used to hearing in June, so Nagy asked Montgomery why he would want to gear up during the summer heat.
"I want to run the ball," Montgomery said.
"There is nothing you can do," Nagy replied. "You were made for training camp."
– No, Montgomery said. "I am made for Sunday.
Undeterred, Montgomery continued to push Nagy into the action during the minicamp.
"Hey, can you see if (Coach Chris Tabor) can put me on special teams?" said Montgomery.
"No, you can't do that," Nagy said.
"Why, because I'm not athletic enough?" Said Montgomery.
Nagy took a hook here to chop her RB star a bit.
"I don't think you're athletic enough," Nagy said. "But you're strong enough, but I don't know if you're athletic enough."
After an incredible poker poker face from Montgomery, Nagy was quick to cover his tracks.
"No, you can't do that, once you're a big comeback like you."
Don't worry Monty, training camp is just around the corner, so you can have a blast.

[ad_2]