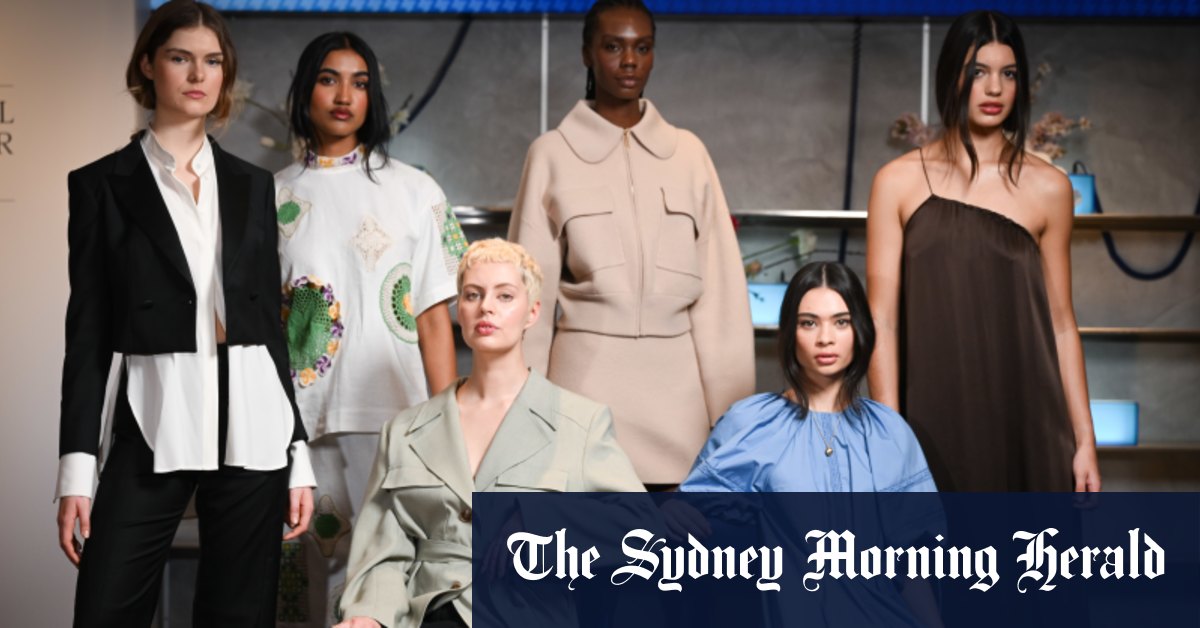 The immediate future for Australian fashion remains below average, in terms of size, but this year's National Designer Award nominees are determined to improve the outlook.
Lesleigh Jermanus, founder of Alemais, received the top prize, worth $120,000 (including $20,000 in cash), previously won by Romance Was Born, Dion Lee and PE Nation of Melbourne Fashion Festival and David Jones . Alemais' visually striking designs tick the boxes for creativity, marketability and durability, but stop short of including size at size 14.
"We're really engaged with our customers and our community," says Jermanus, who also received the People's Choice Award at a ceremony at David Jones' store in Melbourne. "But I can't tell you how many customers write to us about larger sizes."
"We want to celebrate size inclusion because these women feel left out and it breaks my heart. As a small business, there are many hurdles, but this is at the forefront of our future planning. »
After working behind the scenes at Zimmermann, Marcs and Nicholas the Label, Jermanus launched Alemais two years ago and has already expanded into jewelry and swimwear, but production issues kept it from moving on. to larger sizes.
"Suppliers are reluctant to produce more sizes, so we need to work more closely with them to overcome this," says Jermanus. "We want to celebrate waist inclusion because it's the most exciting thing happening in fashion right now."
Melbourne designer Elinor McInnes launched her Joslin brand in 2018 and received the $10,000 sustainability prize. Joslin's romantic linen dresses currently stop at a size 18, but McInnes says reaching that milestone has taken time.
"As the brand grew, we could produce more sizes," says McInnes. "I would like to go up to size 24, but my suppliers will not produce 12 sizes in a row. The goal is to reach size 20 by the end of the year. I just need a few more dealers to support these sizes and our whole market will change.