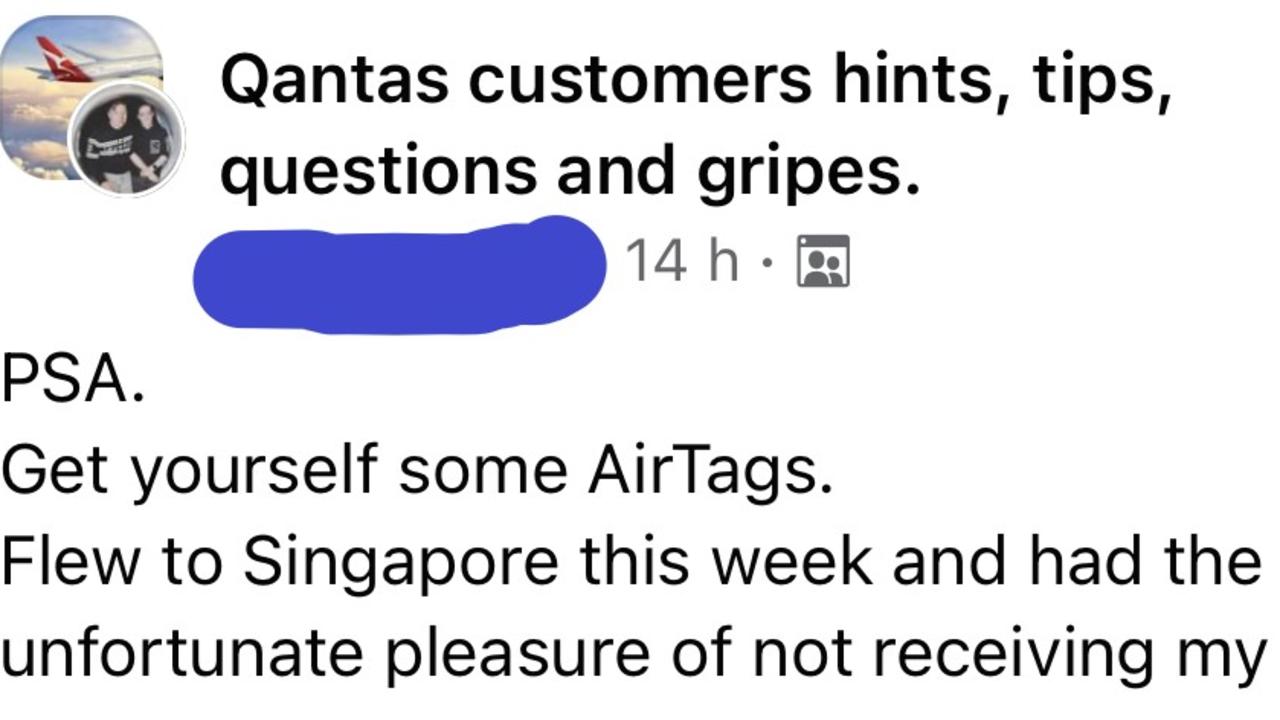 Returning from air travel, there have been a number of examples of this common travel inconvenience. But this flyer found an easy solution.
Recently, I took a United Airlines flight from Mobile, Alabama, to Dallas Fort Worth, Texas, where I was supposed to meet my connecting Qantas flight and seamlessly fly back to Sydney.
Or at least I would have if I hadn't been delayed in Mobile — then transferred to another United flight — because of a large block of tornadoes between me and Texas.
Anyone who has ever transited through the United States knows this feeling of sinking: will I arrive at the secondary airport in time to make my connection on my flight back to Australia?
And if I do, will the ground staff have the time and organization to remove my bags from that delayed first flight and seamlessly transfer them onto the flight I need to get home?
Or will my luggage disappear in the giant maze of global baggage interchange, leaving me at home with no clothes, makeup, medicine, and – worst of all – that cool keepsake I promised my kid?
That was certainly my concern when I finally arrived in Dallas with a few minutes to spare. As I rushed to the Qantas airline counter and checked in, my big concern was my luggage. "Are you sure you're getting them on the plane?" I begged the attendant breathlessly.
"It's okay, we do this all the time," she assured me.
Turns out she was right and my bags – thankfully – made it to Sydney. But not everyone is so lucky.
Do you like news? Stream over 25 news channels in one place. New to Flash? Try 1 month free. Offer ends October 31, 2022 >
In fact, baggage losses associated with air transfers are on the rise. This is where 40% of baggage mishandling occurs, according to airline IT company SITA.
Overall, lost and missing baggage is skyrocketing; with a peak of 24% in 2021 – now up to 4.35 bags per 1000. Almost three quarters of these bags are delayed – up 2% from 2020 – and about 6% are lost in total.
But one frequent flyer has found a genius way to keep track of his bag as he transits through airports and between planes, so he knows where they are at all times, even when ground staff aren't there. may not be fully aware. And it will only cost you $45.
Ross Feinstein, also known as the Points Guy, was traveling on a recent ski trip from New York to France, with a connection in Madrid. But when he arrived in Spain to collect his luggage, ready to transfer it on his flight to France, the rest of his equipment arrived on the carousel but his skis were nowhere to be found.
"I started to get nervous – I was the only one waiting at the carousel and the oversized bag area," he wrote – a sinking feeling that anyone who has ever watched that humming rubber carousel spin at empty will identify itself. "Where were my skis?"
But Ross was lucky. He had recently bought a nifty little Apple device called the AirTag – which costs $45 from the Qantas store (hey, you can even use your points to buy them; if the airlines are going to lose your bags, you can also pull their rewards to buy the antidote). He had labeled everything he traveled with, including his skis.
An AirTag works like the "Find My Phone" app on your iPhone – only you can stick it on anything: your luggage, your wallet, your passport, even your little one if you want.
You can then check out an app to see where your marked item ended up.
Instantly, Ross was able to open his "Find My…" app and see that his skis had been left next to his NY-Madrid plane and, for some reason, had not been taken to the carousel.
He alerted the ground staff who immediately handed him over with his skis and he was able to successfully check in on his France flight and be on his way.
"The AirTag definitely saved my ski vacation," he wrote.
There is no doubt that baggage clumsiness is on the increase all over the world.
Last month, artist Rhonda Burchmore tweeted that she was left without costumes for her show Paris cabaret after his luggage was left behind on a Qantas Brisbane-Melbourne flight.
Then this month – again the Flying Kangaroo – passengers bound for London found their luggage had been left in Darwin because a problem with the runway meant the plane had to take off with a lighter load.
Elsewhere, bags have gone missing to the wrong destinations or ended up with the wrong passengers or simply disappeared – lost or stolen.
There's no doubt in my mind that astonished businessmen in Bangalore are unboxing bikinis belonging to Miami spring breakers, or that ground crew in Germany are having a surreptitious day in the field pocketing a suitcase full of electronics intended to be a birthday present for a child in Dubai.
An AirTag can't instantly reunite you with your favorite pair of Reg Grundies or that dog-eared novel you finally planned to finish on the beach in Fiji. And I can't guarantee that some of those businessmen in Bangalore won't keep one or two of your bikinis on before they return your suitcase. Who can say.
But at least with an AirTag, you might have an idea of ​​where to start looking.
Read related topics:
QantasSydney